Start creating your RFQs and briefs
Once you have your suppliers set up, you can start to create and post RFQs and briefs.
Sourceit has been created to give you total flexibility in the type of product or service you want suppliers to bid on. Whether it's a simple quote for office furniture, computer hardware or plumbing services, or a detailed brief to your marketing or business consultants, you can create any brief that you need quickly and easily.
You can write your brief within sourceit or copy and paste from another document.
You can upload any file type and any number of files as required to support your brief. Your suppliers will be provided access to these files when they submit their bids.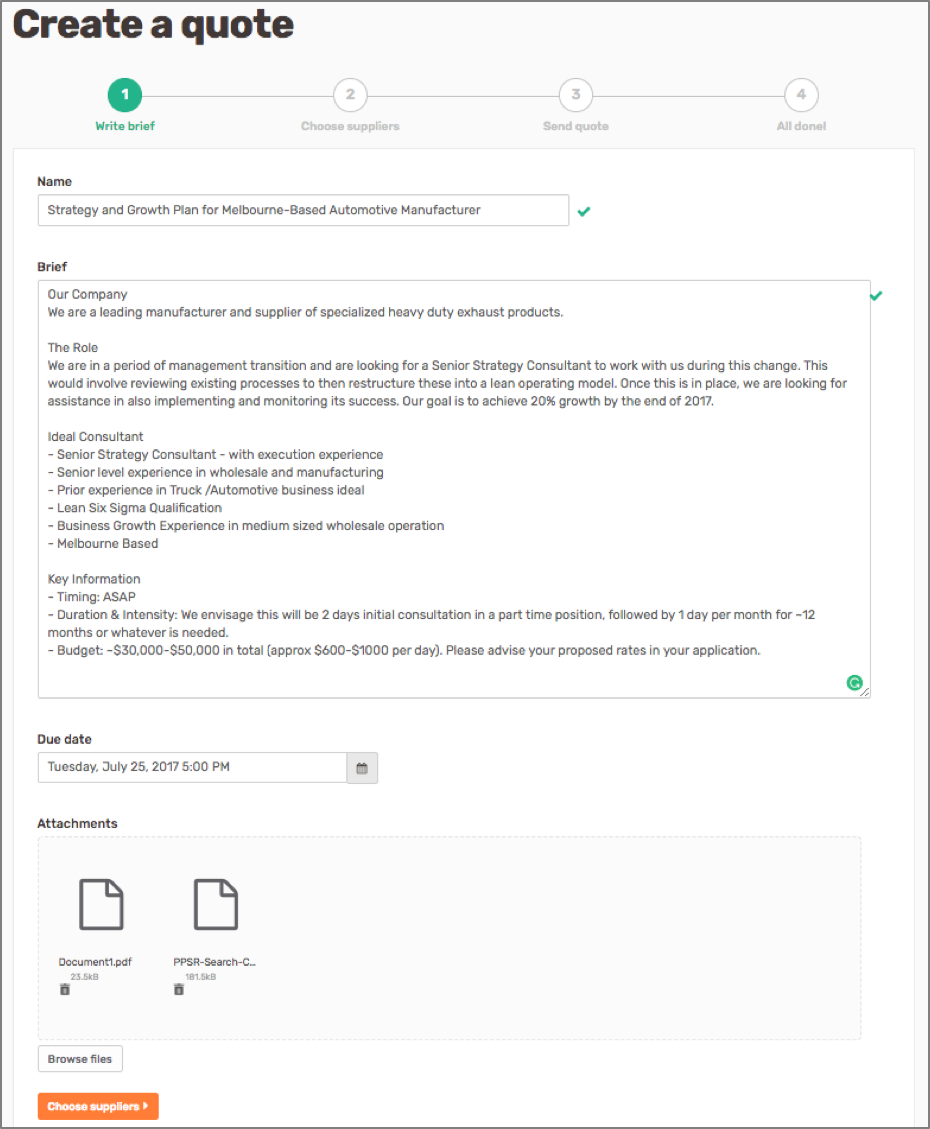 Quick Tips
1. If you don't have all your details, you can select Send later and your RFQ will be saved so you can complete and send at a later stage.
2. When you're ready to send your RFQ or brief to suppliers, simply select Review and send.
3. You will be asked to add suppliers.
4. Just select from the list of your suppliers that you have loaded into sourceit, they will then be automatically notified that you have invited them to respond to your quote. You can select as many or as few suppliers as you require and you can filter suppliers by category if required.
Remember, by including more than one supplier you ensure you have created a contestable bidding process which will help you reduce costs and save money.
Back to sourceit